Discovering the ancient Etruscan
people along the Reclamation Path
PROGRAM OF THE TOUR
7.30: departure from Agritourism Il Mulino towards the lake of Chiusi by car, arrival and beginning of the bike tour at 8.30
The first part of the itinerary offers dream-like atmospheres, you will ride your bike in green areas between the two lakes of Chiusi and Montepulciano, testimony of an ancient swamp which used to cover the whole valley. Lake of Montepulciano
The lake behind your shoulders, following the Master Canal banks, our itinerary now goes across the quiet Val di Chiana, one of the greenest and most fertile valleys of Italy.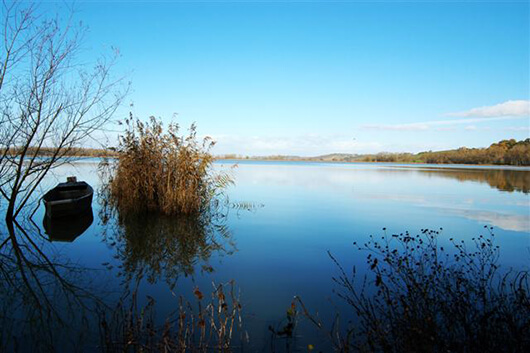 Lake of Montepulciano
Stop at the Lake of Montepulciano, an important naturalistic reserve and a must for all birdwatching lovers. Trip on the lake on board a small electric boat to admire the wonderful grove of reeds which houses different species of birds according to the seasons.
Our bike tour will stop at 13.00, then we will move to Camucia by car and have a packed lunch (provided by Agritourism Il Mulino) with typical local products (cold cuts, cheese and season fruit). The participants will have time to change their outfit, if they wish.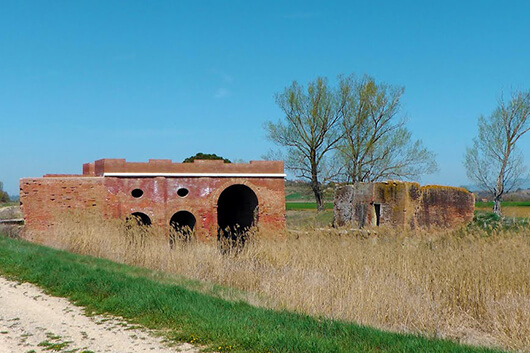 Callone di Valiano
Short stop to take pictures near the Callone di Valiano, an important 18th century work regulating the flow of the waters coming from the lakes of Chiusi and Montepulciano.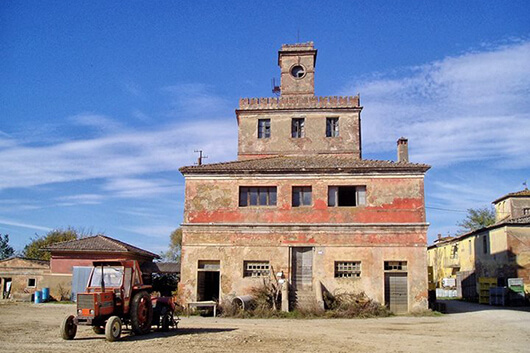 Torrione della fattoria Granducale di Abbadia
Visit of the Torrione della fattoria Granducale di Abbadia, symbolic place for all the Val di Chiana, which was first used as a vantage point for land drains, and then as a grand-ducal farm. Around it, several farmhouses which used to belong to sharecroppers from generation to generation.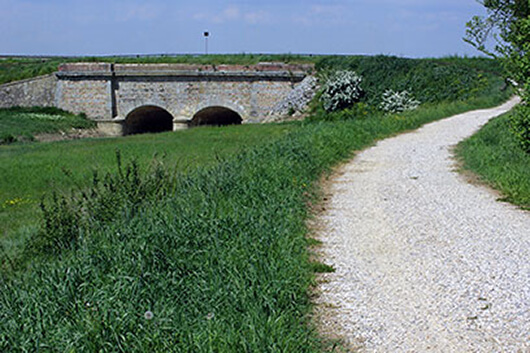 Botte allo Strozzo
Between the provinces of Arezzo and Siena, a short stop at the Botte allo Strozzo, ingenious hydraulic work which allows the crossing of two canals, at different levels, with the Chianacce above the Master Canal of Val di Chiana.
19.30: arrival at Agritourism Il Mulino